Partners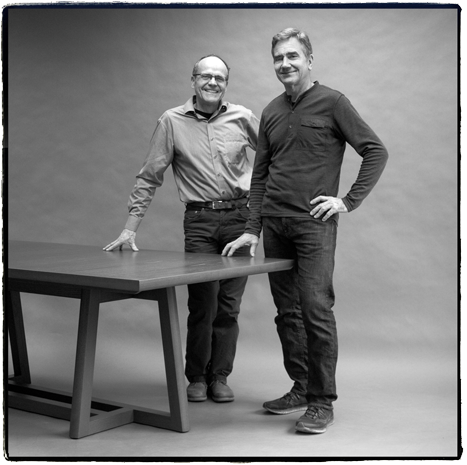 Exquisite design that maximizes intrinsic product value.
Referred to as the "masters of subtlety" by one showroom, partners Jeff Behnke and Roland Zehetbauer take pride in their ageless designs, attention to detail and hands-on manufacturing knowledge. They deliver exquisitely crafted products with thoughtful, sustainable manufacturing practices and superior customer service.
Jeff Behnke
Jeff Behnke draws inspiration from the everyday, whether it be the gesture of a period style, a graceful curve in nature or visual discovery during the manufacturing process. He forms an idea in his mind, and places hands to wood to bring that vision into a first edition. Behnke holds a BFA in woodworking and furniture design from the School for American Craftsmen at the Rochester Institute of Technology. He apprenticed with renowned sculptor and furniture artist, Wendell Castle. Moving to New York City in 1983, Behnke founded Altura Studios, a boutique cabinet and furniture making shop.
Roland Zehetbauer
Growing up in the tradition of his Austrian family's woodworking business, Roland Zehetbauer is the "go-to" man with an innate ability to bring a design to life. Intuitively, Zehetbauer breaks down visual elements into carefully planned building logic through architectural drawings, construction processes and meticulous detailing. Zehetbauer received his formal training at HTL Mödling, a school for woodworking and interior design in Vienna. He holds the rare title of "Tischlermeister" (master furniture maker) from the Austrian Woodworkers Guild.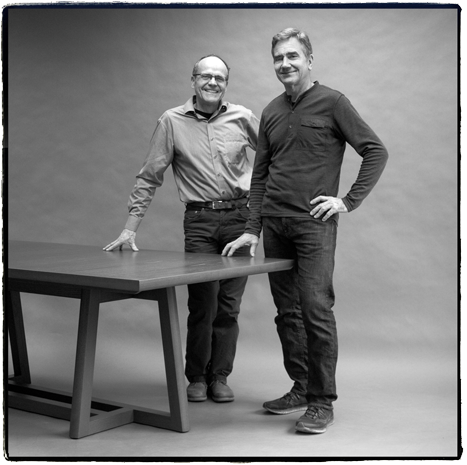 History
The timeless simplicity of modern classic design.
Innovative. Contemporary. Refined. For more than 28 years, Altura Furniture has designed and manufactured wood furniture that is contemporary, yet classic. Modern, yet timeless.
Founded in New York City in 1983, the company now operates a state-of-the-art workshop in Portland, Oregon, a city renowned for its creative design culture and appreciation of skilled craft. The climate in a place where high design converges with the great outdoors is ideologically well-suited for Altura's approach to the art of furniture-making. Altura's founding partners and prominent staff of experienced furniture makers value the innate satisfaction of designing and manufacturing products in the company's unique design-build environment.
Philosophy
A passion for design matched only by the desire to build.
Partners Jeff Behnke and Roland Zehetbauer have developed a multifaceted design approach: They develop visual design concepts balanced with functionality, and produce these pieces with superior structural integrity. Every line, joint and surface, reflects an ongoing quest for perfection. The partners strive to make each new design available in a wide variety of sizes and configurations to offer clients a broad selection. Drawing on an enormous historic repertoire of styles, finishes and techniques, the partners are known to explore the surprises of inspiration, which often lend a clever, innovative aspect to their work.